Why Are Caspah Lightening Creams So Popular?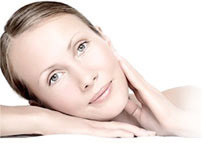 Caspah has taken the lightening cream market by storm by creating safe and effective skin lightening creams that helps with the many skin blemishes experienced by people of all races. These blemishes come from many things such as scars, hyperpigmentation, birthmarks, dark underarms, age spots, and even a darker intimate area skin tone than usual. Caspah has been tested and proven to reduce the appearance of these blemishes by whitening or lightening the discolorations.

Our Intimate Area Lightening Cream is used for anal bleaching, vaginal bleaching, and nipple bleaching. For those of you who do not know, some people suffer from a an unappealing brown or purple skin discoloration on and around their private areas. Using a bleach cream to lighten these areas has become more socially acceptable as a cosmetic now versus previously. Men and women alike are increasingly using bleaching creams such as Caspah to even skin tones, rid of dark skin discoloration and any other unwanted and unappealing skin blemishes. Learn More...
Reasons To Use Intimate Lightening Cream:
Anal Bleaching
Vaginal Bleaching
Nipple Bleaching

Many people suffer from hyperpigmentation, dark underarms, large birthmarks, or other skin discolorations and blemishes that they wish could be less prevailent. Apply Caspah Spot Lightening Cream directly on the discolored areas and watch them lighten little by little until you have reached your desired tone.Learn More...
Reasons To Use Spot Lightening Cream:
Age Spots
Liver Spots
Hyperpigmentation
Dark Underarms
Melasma
Lighten Birthmarks
Scar lightening cream reduces the blatant appearance of scars and will lighten the dark pink / purple colored scar tissue to even out with your skin tone. Many people have had surgery or have scars from different experiences in their lives and would like them to be less noticeable. Caspah will fade and lighten them. Learn More...
Reasons To Use Scar Lightening Cream:
Acne Scars
C Section Scar
Hysterectomy Scar
Breast Implant Scar
Tummy Tuck Scar
Burn Scar
Body Piercing Scar